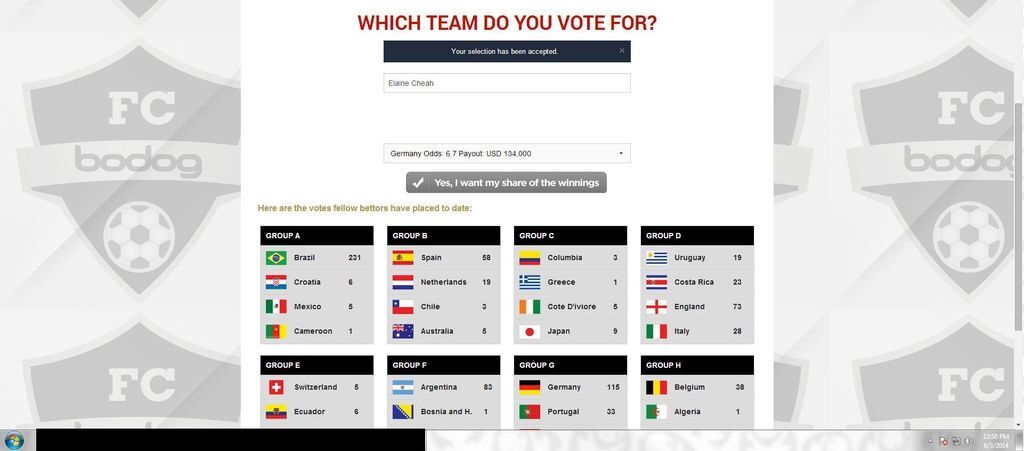 Here's an awsome contest for you guys especially football fever fans!
VOTE for whichever country you think will win and stand a chance to walk away with huge prize.
For the country with the most numbers of votes at the end of the contest on June 6,
@BodogAsia will place a wager of RM65,000 on that country
If the most voted country wins the world cup in Brazil,
the prize money will be shared among all participants.
For example:
If Honduras with winning odds of 2501 wins the world cup, a total of USD50 MILLION will be given as prize money to all players.
Joining is very simple & im sure it wont take long time.
Step 1: Log on to http://bit.ly/fcbodog8
Step 2: Choose the country that you think will win
Step 3: Key in your email & Click submit
Step 4: Log in to your mailbox & Verify the email
Thats all!
easy right?
For your reference, you may refer to the screenshot above

As im germany fans, i had voted for them for sure!
Feel free to share with me which 1 is your favourite team too